#SoEveryoneCanGame
Engineering Research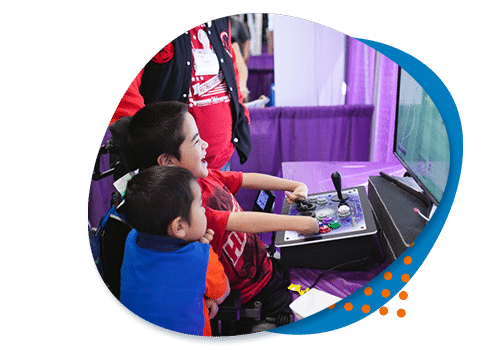 The AbleGamers Engineering Research program works hand in hand with our Peer Counselors to create solutions where none exist. Our peer counselors take as much time as needed to thoroughly discuss a disabled player's current accessibility hurdles, provide resources and suggestions to people with disabilities to play and find community and our Engineers take the requests and work to make something new.
AbleGamers has a state-of-the-art makers space at the Center for Inclusive Play. 3D printers and laser C&C cutters help our Engineers create solutions that support our mission.
Accomplishments
Jan 2021 – AbleGamers was granted its first patent. Patent Number 10,898,794 – GAMING SUPPORT ASSEMBLY AND CONTROLLER HOLSTER.