#SoEveryoneCanGame
Ways to Give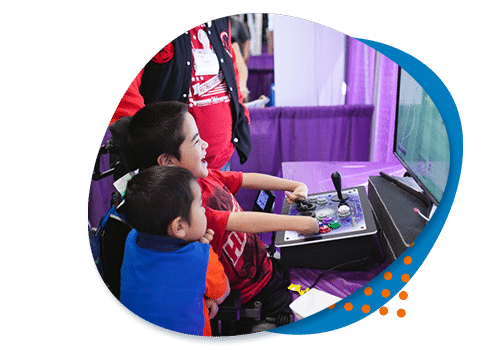 AbleGamers does vital work to get people with disabilities into the game, fight the epidemic of social isolation, and create an accessible and inclusive gaming community.
Our programs change lives, shatter stereotypes, and build a powerful platform for people with disabilities to be heard, respected, and included. In order to support players with disabilities by providing custom adaptive technology, peer counseling, community inclusion initiatives, and cutting-edge development programs, AbleGamers relies on donations and fundraising streams from people who want to help us make a difference. Can you give time or money to AbleGamers today?

Host A Charity Stream Fundraiser For AbleGamers: 
Hosting a fundraiser within your community helps spread the word about our mission and enables us to continue our work supporting players with disabilities. AbleGamers is on Tiltify!  Click here to register to fundraise. Tiltify has the built-in features streamers need to celebrate donations as they come in. It's also a great tool to fundraise with your Discord Community, Guild, or Twitter community if you prefer to do non-streamed fundraising.
For technical support, guides, best practices, and how to get started with your fundraiser, click here.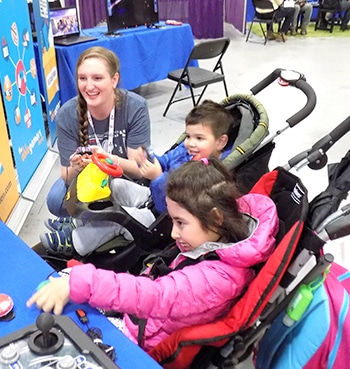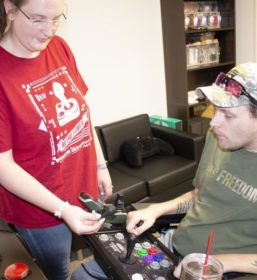 Create Your Legacy: Memorial Gifts, End Of Life Planning, And Other "In Honor Of" Donations 
You can support the incredible work that AbleGamers does by including our nonprofit mission in your will and other end-of-life planning. If you want to leave a legacy that values and uplifts people with disabilities, we would be honored to have your assistance. 
How to donate stocks in end-of-life-planning. 
Naming AbleGamers as a transfer-on-death beneficiary to your stock portfolio is an impactful opportunity to donate your resources at the end of your life. Contact your broker to add AbleGamers as a TOD beneficiary on your account. Our nonprofit EIN number is [ ].
How to include AbleGamers in your will. 
Writing a bequest to AbleGamers in your will is one way you can support our mission in your end-of-life planning. Bequests are statements added to your will noting the assets or share of your absolute value that you'd like to donate to a particular charity. Usually, bequests are followed by a straightforward note explaining why you would like to leave assets to that charity. We welcome you to write your own language, but you can also simply state that you're writing this bequest because you want to foster accessibility, connection, and empowerment for people with disabilities and want to help create a world where social isolation is mitigated. Contact your attorney or estate planner about adding a bequest to AbleGamers in your will. Our nonprofit EIN number is 30-0533750.
If you are making a donation in honor and memoriam of a departed loved one, we would be humbled to be a recipient of their legacy. Bereavement donations can be made to AbleGamers here. 
Equipment Donations: 
Do you have current or last generation gaming hardware that's not being used? We accept donations of equipment at the following address. Please give us a note with your email address and mailing address so that we can thank you for your donation!

AbleGamers Charity
Care of: In-Kind Donations
179 E Burr Blvd Suite Q,
Kearneysville, WV 25430
Other Ways To Give:
You can support AbleGamers when you shop on Amazon by choosing us as your Amazon Smile charity or by clicking our Amazon affiliate link before making purchases.  We're also a Humble Bundle Charity, our affiliate link is here.  

Ebay Sales:
You can list your old gaming hardware, collectables, art or anything else you want to sell on Ebay to support our mission. To find out more, check out our Ebay for Charity page.