#SoEveryoneCanGame
Peer Counseling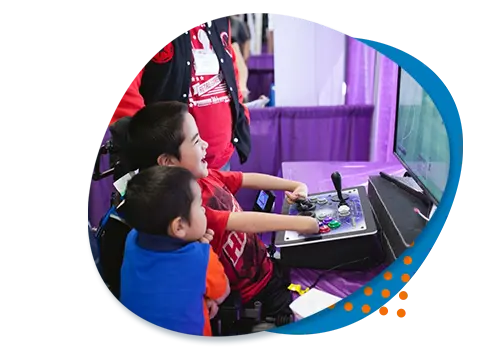 The AbleGamers peer counseling program crafts individualized strategies for people with disabilities to develop solutions to accessibility challenges, combat their social isolation, and join a community of millions of players worldwide.
Our peer counseling team consists of players with disabilities and occupational professionals who work together to find the best solutions to enable play. Through these one-on-one sessions, people with disabilities can connect with other like-minded players who can share their knowledge and experience firsthand.
Our peer counselors take as much time as needed to thoroughly discuss a disabled player's current accessibility hurdles, provide resources and suggestions to people with disabilities to play and find community. 
Resource Support 
These peer counseling assessments determine the potential needs of a player and help connect them with accessible technology solutions. A counselor can help determine if equipment accessibility hurdles stop the player from exploring the amazing worlds, stories, and experiences created in video games. 
These sessions can also serve as the intake for grant services. Personalized adaptive technology can be costly. If a player can't afford the solution drafted in peer counseling, there are avenues of support that allow AbleGamers to grant the customized hardware free of charge.
Providing custom equipment and hardware to people with disabilities is a critical first step to including them as players and connecting them to people in video gaming communities around the world. These personalized setups and technology are life-changing, but they're also prohibitively expensive. Can you support AbleGamers in empowering people with disabilities by making a tax-deductible donation or donating unused equipment? 
Social Support
AbleGamers peer counseling sessions may start with a discussion about accommodations and accessibility ideas to get someone ready to game, but the conversations go a lot deeper than that. We know that people with disabilities can often face stigma, ableism, ignorance, and even outright confusion when they seek out social support.
Social support gives a solid foundation for people with disabilities to draw on as they enter the world of gaming. It builds an emotional safety net to combat social isolation and troubleshoot problems. By emphasizing peer counseling, AbleGamers fosters communities where people with disabilities can fully participate and are empowered to share their experiences. It allows them to learn, play, contribute, build networks, and directly influence change in the gaming industry and beyond. 
Expansion Packs
First launched in early 2016, the AbleGamers Expansion Pack Program provides free customized packages of assistive gaming technologies to facilities with special needs patients as a way to ensure gaming experiences are widely accessible to everyone, including those with physical disabilities. In the program's first year alone, AbleGamers donated six Expansion Packs to various medical institutions, sending out $100,000 worth of accessible technology such as modified controllers and other devices, as well as providing on-site training and support. With the support of gamers and sponsors, AbleGamers aims to increase the size and frequency of future Expansion Packs.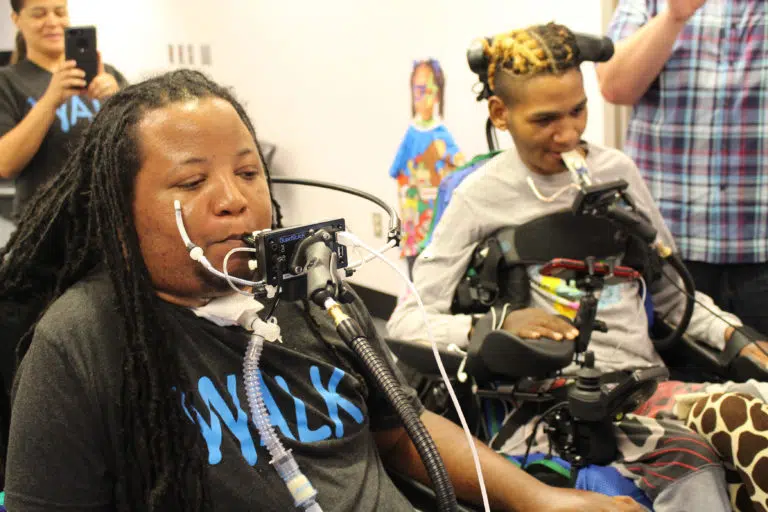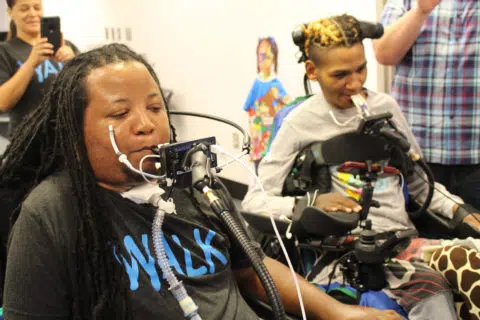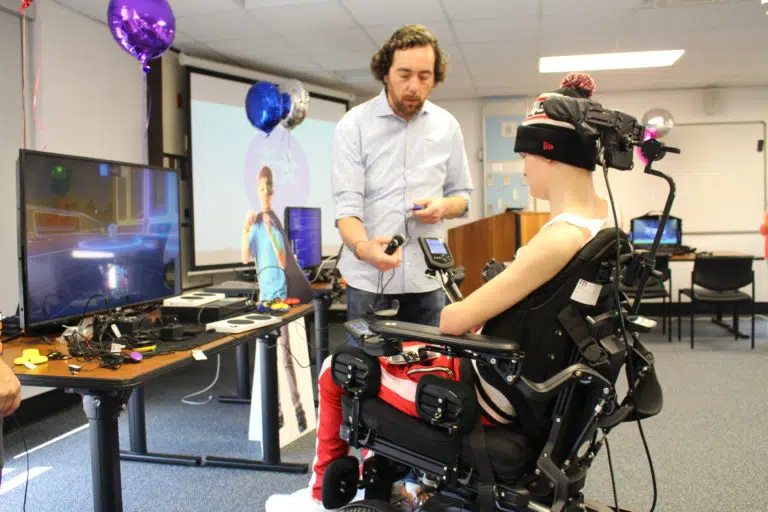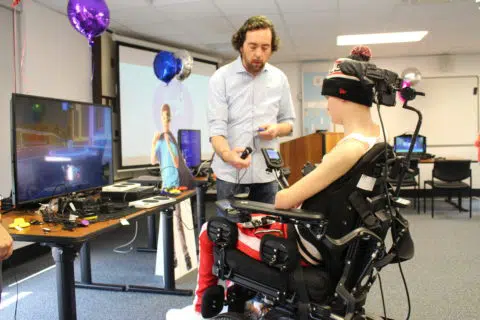 "We're so grateful for the support of AbleGamers and all the other sponsors who are donating items as part of this Expansion Pack," said Rene Assetta Guilbeau, Director, Child Life and Creative Therapies at CHNOLA. "Hospitals can be a scary place for children and research has shown that playing video games can serve as a much-needed distraction – or even help as a therapy tool. Providing this specialized equipment will allow our patients to enjoy video games regardless of their disabilities, which will hopefully brighten up their days and allow them to have a little fun."