#SoEveryoneCanGame
Our Impact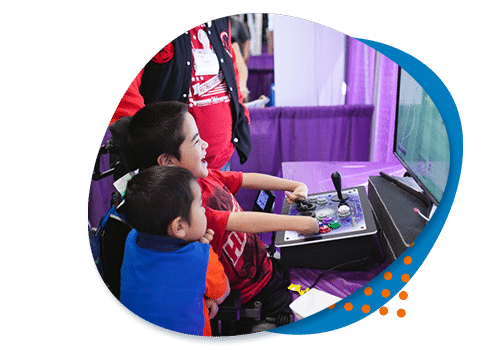 People with disabilities are at a heightened risk of social isolation. However, AbleGamers knows that video games can be the perfect gateway to community participation, lifelong friendships, and unforgettable shared experiences.
That's why it's crucial to ensure these experiences are developed with accessibility as a priority and inclusion as the goal.
For over a decade and a half, AbleGamers has been pushing the inclusive efforts of the industry forward by training and consulting studios while connecting them directly with players who can share their personal experiences.

Our Impact On People With Disabilities:
AbleGamers has created the largest impaneled group of people with disabilities in the world.  Our Player Panel program is a collection of hundreds of players with disabilities who advise the gaming industry. Our dedication to increasing representation and understanding of people with disabilities is evident throughout our work. We've empowered thousands of people to connect with the gaming world, and we've created multiple adaptive hardware solutions by working with our engineering team and research partners.
We've helped 3,568 people with disabilities (and counting!) through Peer Counseling and assistance with hardware and software challenges.
Engineered 49 custom equipment solutions for people with disabilities through the work of our in-house Engineering Research Team.
Trained almost 200 developers to make accessible games.
Distributed over 2000 decks of APX Cards.
Connected 328 players with disabilities to the industry since 2018, empowering them to lend their voice to create a more accessible gaming world.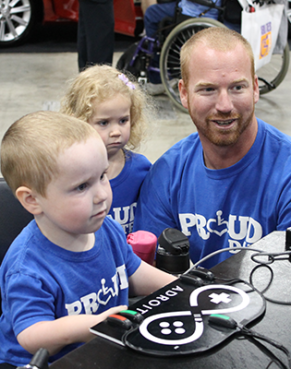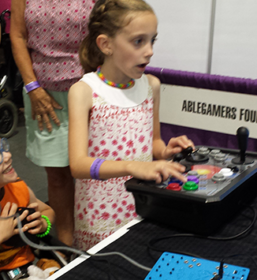 Our Impact On The Industry
AbleGamers creates opportunities that enable play in order to combat social isolation, foster inclusive communities, and improve the quality of life for people with disabilities.
We've made a long-lasting impact on the gaming world by highlighting the experiences of players with disabilities, sharing the feedback of our Player Panel, and working with industry leaders and developers to create more accessible gaming technology and experiences.
We've worked with Blizzard, Activision, Xbox, PlayStation, and so many more. We've made a mark on the developers of major games like Call of Duty, Overwatch, and World of Warcraft, to name a few. In addition, we work within the industry to enable developers to create adaptive gaming solutions, design more inclusive games, and create events accessible to people with disabilities.
Are you interested in creating accessible experiences?
Are you interested in attending a training or consultation to help your team accommodate the players with disabilities in your community? Learn more about our design patterns, training and consultation.