#SoEveryoneCanGame
Combating Social Isolation Through Play

HOW WE ARE CHANGING LIVES
Creating opportunities that enable play in order to combat social isolation, foster inclusive communities, and improve the quality of life for people with disabilities.
Due to the COVID-19 pandemic, people across the globe have realized the threat of social isolation. But for people with disabilities, social isolation has been an ongoing epidemic. While things have undoubtedly gotten worse as the pandemic has progressed, 35-45% of people with disabilities were profoundly socially isolated even before COVID.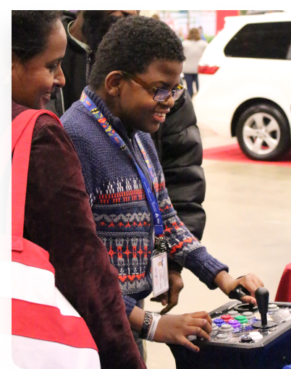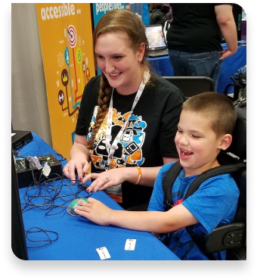 Our Focus
Play is a powerful weapon against the epidemic of social isolation. Play, specifically via gaming, gives people an accessible way to reach beyond the physical confines of their homes, connect with other players all over the world.
Five Pillars
The world of games and gaming provides people with disabilities an opportunity to build rich social engagements, lifelong friendships, and connect with players who share similar experiences. Simply put, AbleGamers believes in using the power of play and inclusion to connect players, build communities and combat social isolation.

Engineering
Research
Creating assistive technologies that provide solutions to barriers to play

Global Accessibility Awareness Day 2021
For 17 years, we've told the story of how our charity's mission started, but after the year we had last year, we realized we're just getting started. Our vision is not only accessible games but inclusive communities and development teams.…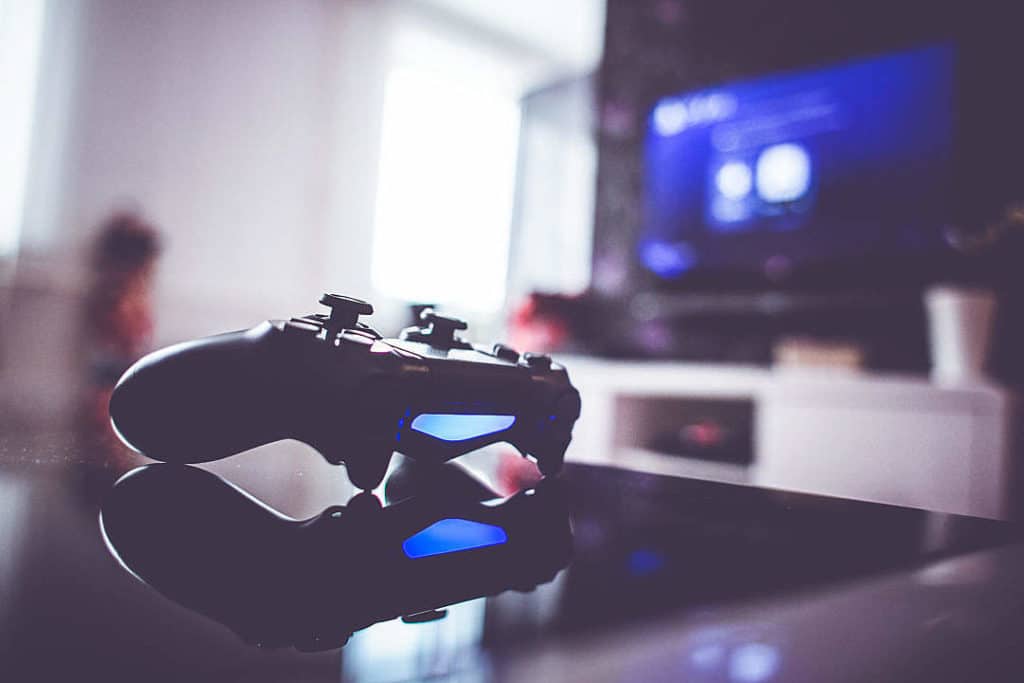 Announcing the Launch of The DPAD Initiative – Developers Promoting Accessibility & Diversity
Today, our team is excited to announce the launch of the Developers Promoting Accessibility & Diversity (DPAD) Initiative! We believe the gaming community is an incredible place where so many unique players can form valuable connections with each other. That said,…

Lightbox link for post with description Are you a game developer? Do you want to create a...
Are you a game developer? Do you want to create a more inviting world for players with disabilities? AbleGamers 2-day training program that gives game designers the deep knowledge to really move the ...needle on accessibility in their studios.

Join AbleGamers in creating the next generation of Accessible Player Experiences (APX). Register for our online Certified APX Practitioner course here https://www.eventbrite.com/o/the-ablegamers-charity-27695115179?fbclid=IwAR3-94cU4-c3YW9aZjenAh22iTGJke1tj5EQ6gTH9Z65KuYzmmV0Sf3UHZc

For more information about APX visit https://accessible.games/accessible-player-experiences/?fbclid=IwAR3KoqiAlJAP_xxdDu_UhyT71WSYmJ8M0uEvoLGyBaY8xnotPbQhDUotlyQ

Lightbox link for post with description AbleGamers Player Panel is one of the world's...
AbleGamers Player Panel is one of the world's largest groups of people with disabilities dedicated to lending their unique life experiences to the creation of a more accessible world.

...Since 2018, we've connected 328 players with disabilities to the industry, empowering them to lend their voice to create a more accessible gaming world. Visit our website for more information AbleGamers.org #SoEveryoneCanGame