#SoEveryoneCanGame
What You Support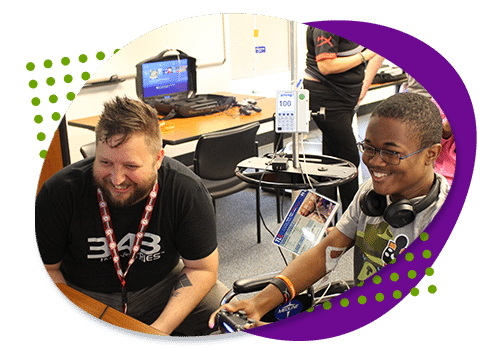 You have the power to make a difference. You have the opportunity to help more people access the life-enriching power of play.

Thank you for hosting a fundraising event in support of The AbleGamers Charity.  We can't continue the work we do without the support from people like you and your community.
We've gathered a few quick facts about our mission to help you during your fundraising event.
The funds raised with your community will directly support these programs, initiatives, and more!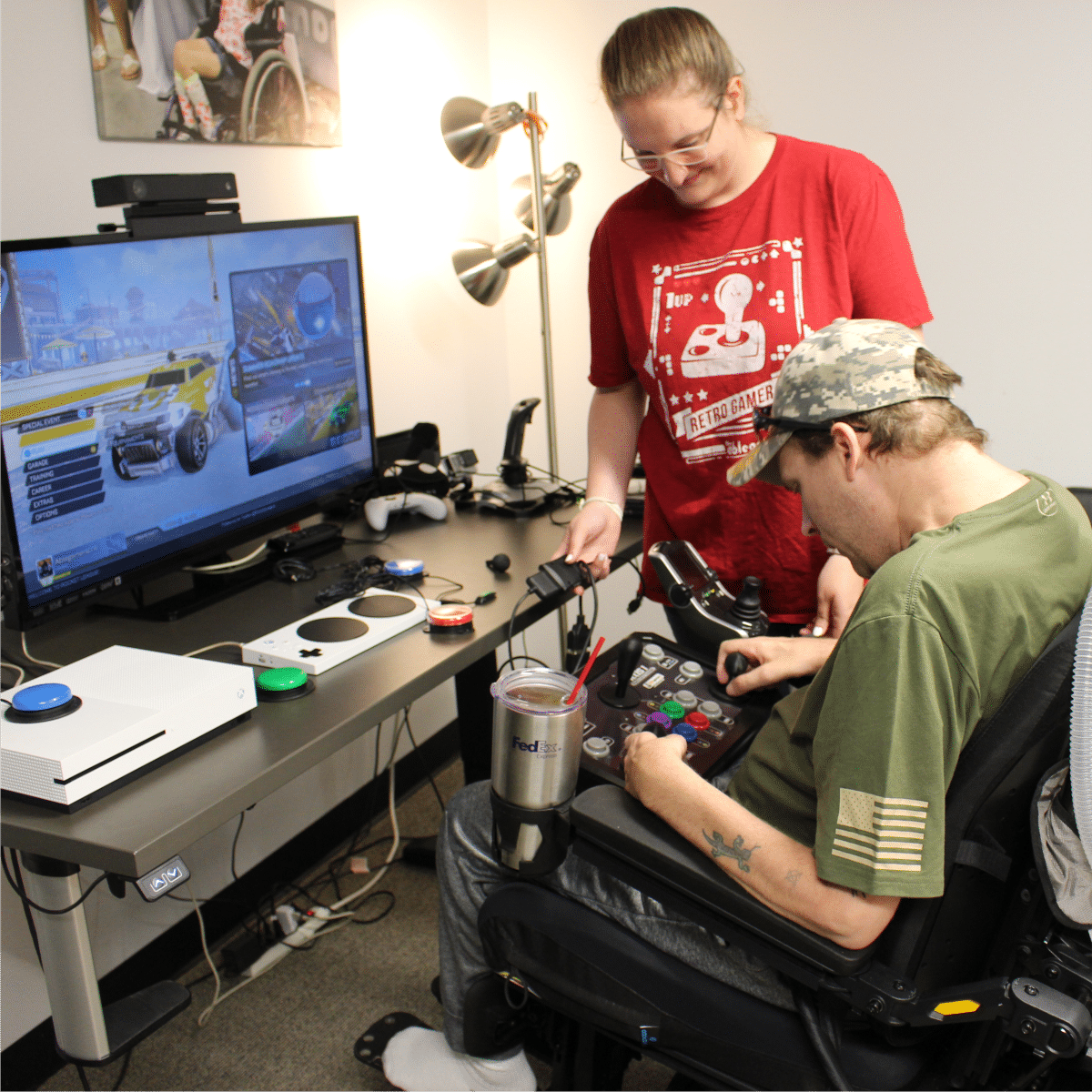 Our Peer Counseling team consists of players with disabilities and occupational professionals who work together to find the best solutions to enable play. They spend as much time as necessary because figuring out the right gaming setup for people with disabilities can be extremely time-consuming. Peer counseling sessions serve as a starting point for granting the hardware, custom controllers, and specialized equipment/technologies.
Assistive technology and equipment cost an average of $350 to $2,000 per person.
Click HERE to see some examples of the controllers AbleGamers grants to people with disabilities:
AbleGamers partners with various organizations, including hospitals and rehabilitation centers to reach many more players and provide players with a nearby location to assist in setup to enter the world of gaming. Partner organizations are powered by AbleGamers through initial and ongoing support/training for staff on best practices in adaptive gaming and donation of specialized controllers and other devices.
With your support, we will increase the size and frequency of our partnerships to reach as many people as possible.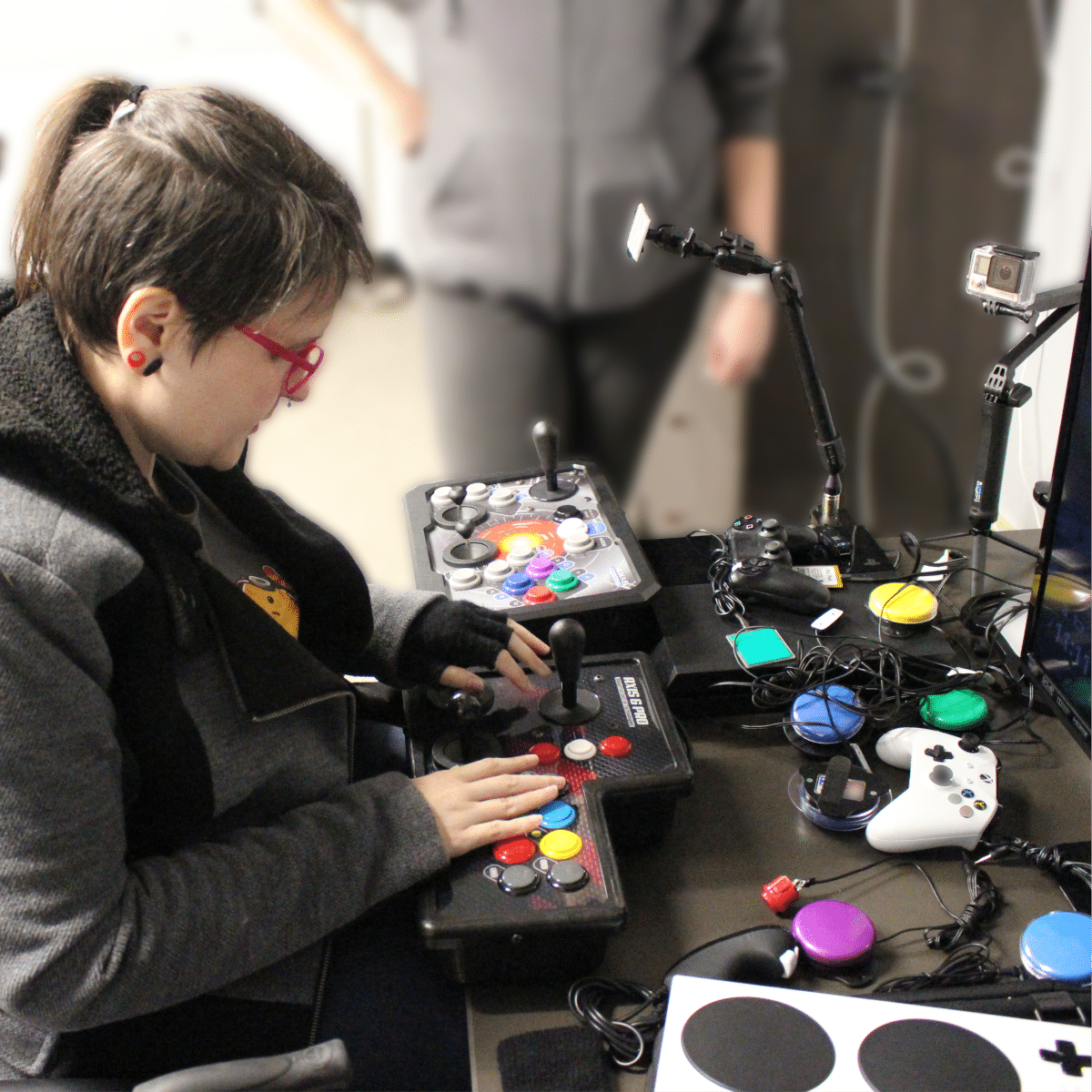 Our community & inclusion program ensures that people with disabilities are included in the broader gaming community. We work with players, companies, conventions, and events to provide representation and access for people with disabilities. By exposing and integrating people with disabilities into the video gaming community, we break stereotypes about disabilities and demonstrate the power of connection, inclusion, and accessibility.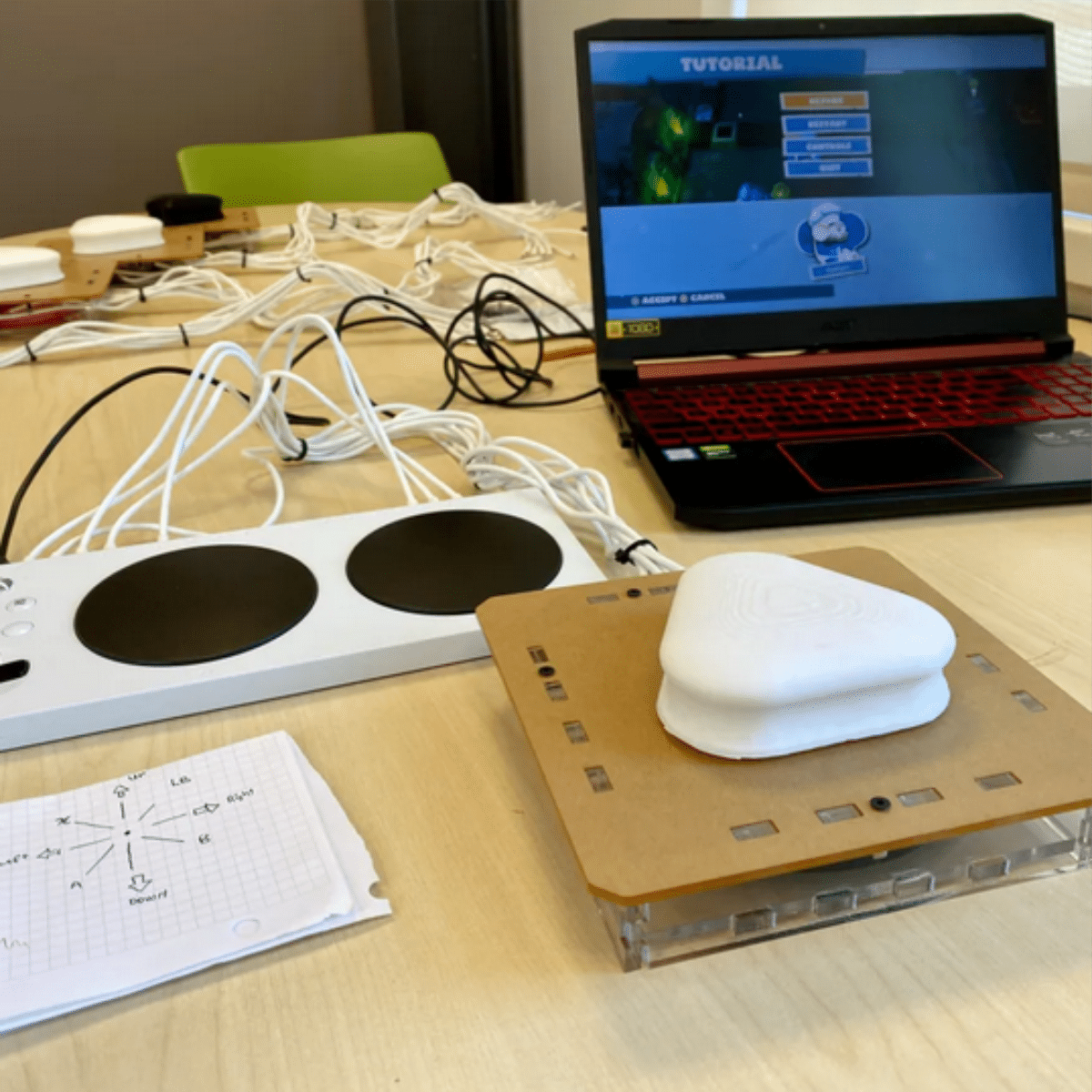 At times, Peer Counselors encounter barriers to play that cannot be addressed by current commercially available products or engineering solutions. Sometimes, this is because current technology is too inflexible or expensive for us to enable play. In other cases, the technology simply does not exist to address the needs of our players, meaning they miss out on the experience of playing with new friends and family.
The AbleGamers Engineering Research program prototypes and creates new controllers and devices, offering unique customized solutions for our players.
.
AbleGamers Controller Grants

AbleGamers grant team works directly with people with disabilities to find out what controller works best for them. The average controller costs $350 but can range upwards of $2,000.

Check out this link to see some examples of the controllers AbleGamers grants to people with disabilities:

Expansion Packs

AbleGamers Expansion Pack Program is our initiative to give Hospitals or Assisted Living Facilities an accessible game room. AbleGamers brings thousands of dollars worth of Accessible Controllers, PCs, Consoles, Games, and Toys to make the ultimate game room that features games that can be played by everyone. This includes setting up the equipment, training the staff, and lifetime support of the program.

Supporting Gamers with Disabilities

Representation is important. AbleGamers sponsors people with disabilities to attend events, give talks, or compete in tournaments. AbleGamers is proud to sponsor developers with disabilities to partake in TrainJam and are always excited to sponsor a competitive gamer like BrolyLegs to compete at EVO.

Working with the Industry

Over the last 14 years, AbleGamers has worked with developers to help them add the features that people with disabilities need to game. AbleGamers created design patterns to support players with disabilities that can be seen at Accessible.Games, which helps a developer find guidance to make sure people with disabilities can play their games.

AbleGamers has worked with many companies like Xbox on the Xbox Adaptive Controller, Twitch to help with projects such as Spotlight features and the Closed Caption system, and Rock Band to help add extra accessibility features.

Player Panels

AbleGamers has a game testing group that includes people with disabilities all over the world. The goal is to allow people with disabilities to give direct feedback to game developers before a game launches. Player Panel participants are compensated for their time and credited for the work they do.