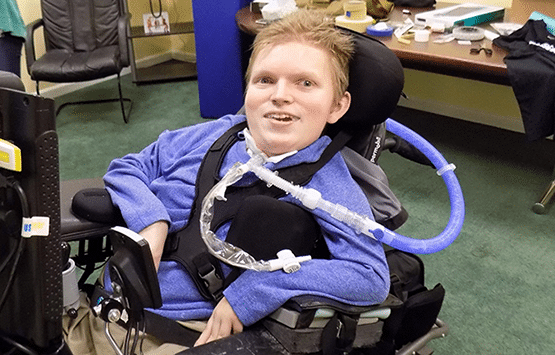 By

AbleGamers Charity

Cause in
Quest to Game: Zane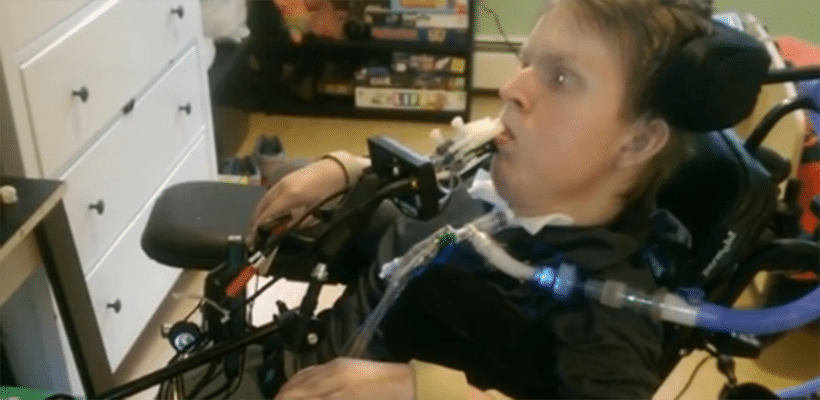 In the summer of 2016, through the Make-A-Wish foundation, AbleGamers received word of a Pennsylvania teenager with severely limited movement who hadn't been able to play video games, but desperately wanted to experience Assassin's Creed. We met with Zane at the Center for Assistive Technology in Pittsburgh, Pennsylvania to discuss his gaming aspirations, which included stabbing things, fast racecars, slaying demons, and anything that wasn't "playing chess."
With Zane's limited mobility, regular controllers weren't a good fit. He had a little bit of movement in his fingers, toes and neck, but with a progressive disease we always have to keep our eyes on the future as abilities will diminish and the assistive technology has to keep up. His way of communication was speaking through a device using eye tracking to select words, which would then be read out loud by the device. Our experts described all the various options that would support the abilities Zane had while enabling him to get into the games he desired most.
We decided on an Adroit Switchblade for his Xbox controller and a Quadstick for his computer gaming. The Adroit is an amazing piece of technology that allows us to use any switches on the market to push the same buttons as you would on an Xbox controller. Zane preferred light touch switches that require very little force to activate. The Adroit also has the added benefit of adding co-op. For example, Zane's friends, family or caretakers could steer or use the gas/breaks while he does the other, adding socialization to an otherwise single player game.
The Quadstick was a little bit of a challenge. Gamers can use their lips to manipulate a joystick with Sip and Puff features that act as the buttons for the controller. While the device is great, it has a big learning curve. Moving the joystick portion with your mouth and sipping as if you were using a straw to hit buttons can be overwhelming, and many gamers simply do not wish to use their mouths to operate controllers.
Zane decided to give it a try at the behest of our experts. Within a few minutes he was running around in game and smiling in real life. The awkward appearance of using the controller gave way to the excitement of playing the game.
The final piece of the puzzle was an eye tracker from Steel Series. Several games, including the latest Assassin's Creed, have the ability to operate the thumb stick camera with your eyes, turning your character in the direction you're looking. Using eye tracking is a great thing for gamers with severe physical impairments because it eliminates the need to use a mouse or a thumb stick.
When we left Zane, he was intensely crashing racecars in a popular racing game. Later, his physical therapist sent AbleGamers a thank you letter including pictures and video of Zane successfully stabbing all the bad guys.
Game on, Zane.